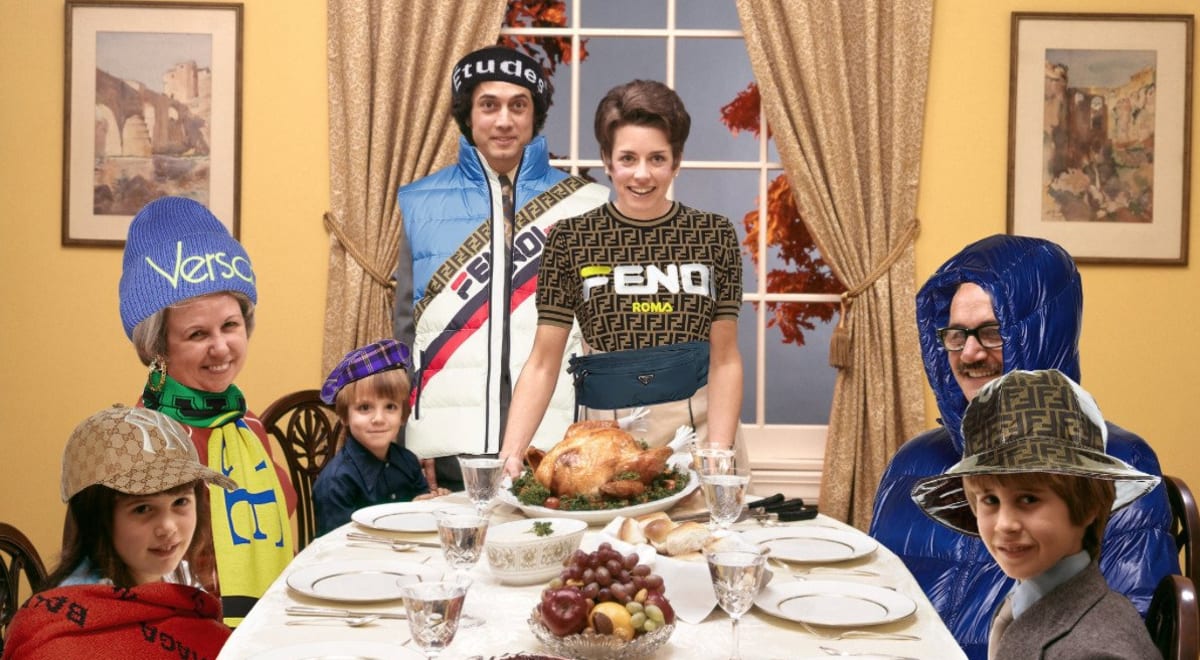 The New York Times | STYLES INVESTIGATES … What Do Sneakerheads Wear at Thanksgiving?
David Shin, a 30-year-old collector who was waiting in a three-hour-long line for an 18-inch Astro Boy figurine from Bait, agreed. "I'm a simple guy," he said. "I just wear plain black T-shirts, some sweats. I think Thanksgiving is all about family and being thankful for everything we have."
What about Michael DeSanti, a confident shopper from New York City who celebrates the holiday in central Pennsylvania? "No," he said, "because my grandmother wouldn't know what Supreme was. There's no point."
Complexcon — which earlier this month was in its third go-round as a mecca for streetwear fanatics — is a two-day event through which Complex, the fashion and culture magazine founded by Marc Ecko in 2002, furthers its influence. Every attendee interviewed at the conference knew what his or her Thanksgiving plans were, and nearly all of them nixed the idea that they might dress for their families the way they had for the convention. A meeting place for streetwear fanatics and hip-hop fans with disposable income and the patience to stand in line for hours is a valuable opportunity to see and be seen; going home for the holidays is not.
The artist Takashi Murakami, who was, in many ways, the spiritual center of the convention thanks to his manga-inspired work and collaborations with Kanye West, was openly bemused by Complexcon's attendees.
Read the full story HERE!