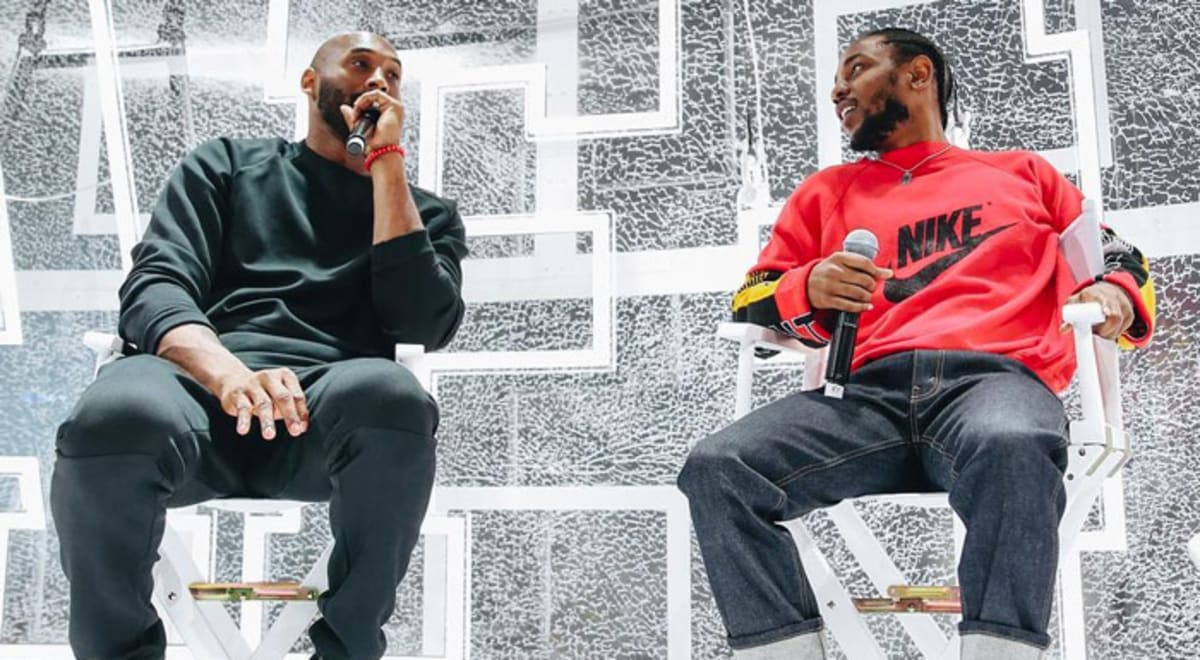 Forbes | Kendrick Lamar, Kobe Bryant, Puma And More Make ComplexCon An Absolute Must Attend Event
By Steve Baltin
The epicenter of the music and fashion industries this past weekend was inarguably in Long Beach, California at ComplexCon, the massive two-day conference/concert/retail paradise/musical version of Comic-Con put on by Complex Media.
In just its second year ComplexCon estimates around 50,000 attended and all passes were sold out. Additionally hundreds of people lined up outside the doors before the opening to be the first in line to buy the newest gear from Puma, Union, Adidas, Billionaire Boys Club, Colette and countless more.
The combination of live music from the likes of DJ Khaled, N.E.R.D. (who were supposed to play live but instead played their new album for fans in a huge listening party), M.I.A., Gucci Mane and more, panels with artists and industry leaders like ASAP Ferg, Andre 3000, Rick Ross, actor Michael B. Jordan and more, as well an exhibition hall that featured everything from shopping to art installations had made this a must attend event for everyone and anyone.
The star power just in the halls was next level as Kendrick Lamar and Kobe Bryant appeared together at the Nike Experience, G-Eazy posed for pics at Hype Beast, Steve Aoki screen-printed t-shirts at his Dim Mak stand, Travis Barker posted pics on his Instagram of walking the floor, Aoki posted pics with numerous people, including Outkast's Andre 3000, iconic Japanese artist Takashi Murakami signed bags for fans, the list goes on and on.
The rapid ascension into one of the pop culture events of the year is dazzling. To make an event that essential in just its second year is nothing short of miraculous. So how did it happen? Complex's Marc Ecko answered some questions about the growth of the festival.
Read the full article HERE.