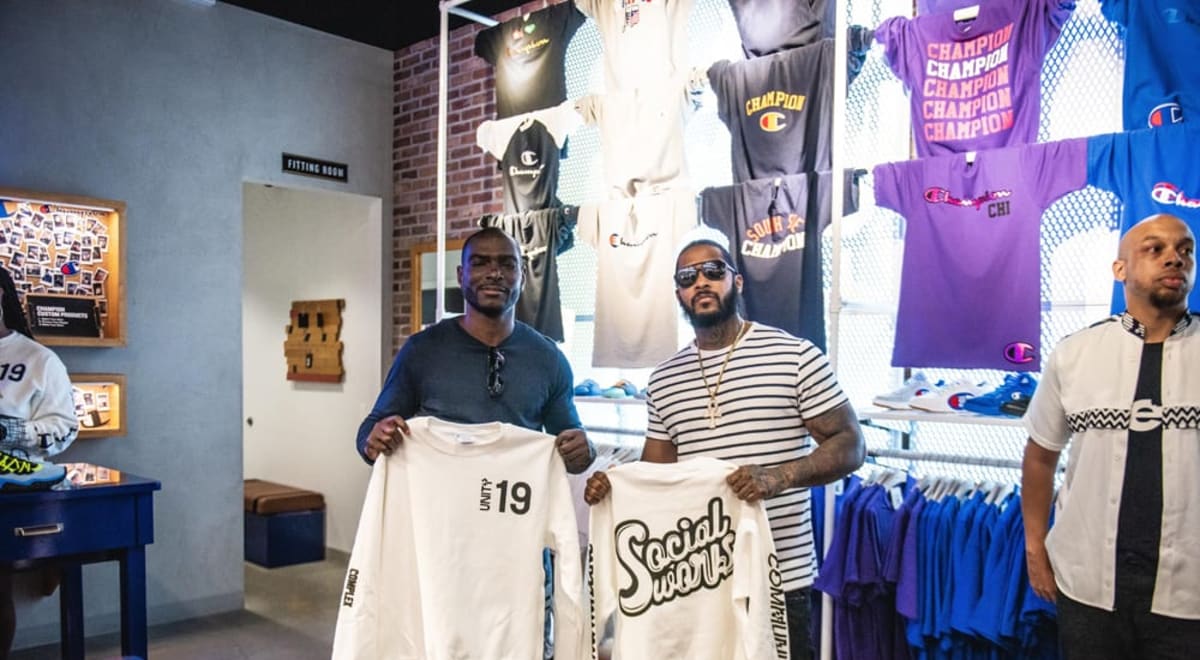 ComplexCon Chicago Kicks Off Community Week With Champion and SocialWorks
While ComplexCon Chicago doesn't officially start until July 20 at McCormick Place, the city of Chicago is already being hit with some Complex flavor via Community Week, which finds Complex organizing a number of events throughout the Windy City. The first such event was the official kick-off, which took place at the Championstore at 1520 N Milwaukee Ave.
The highlight of the event was the limited-edition Champion x Complex Community sweatshirt collaboration, which made its debut at the kick-off. One hundred percent of the proceeds from this collab went to SocialWorks, a Chicago-based non-profit organization looking to "empower the youth through the arts, education, and civic engagement". SocialWorks was founded in August of 2016 by Chancellor Bennett, Justin Cunningham, and Essence Smith, and their initiatives help kids gain awareness on everything from mental health issues and faith to allowing kids to speak their minds. An awesome collab with an even more amazing cause behind it.
View full Story Here.