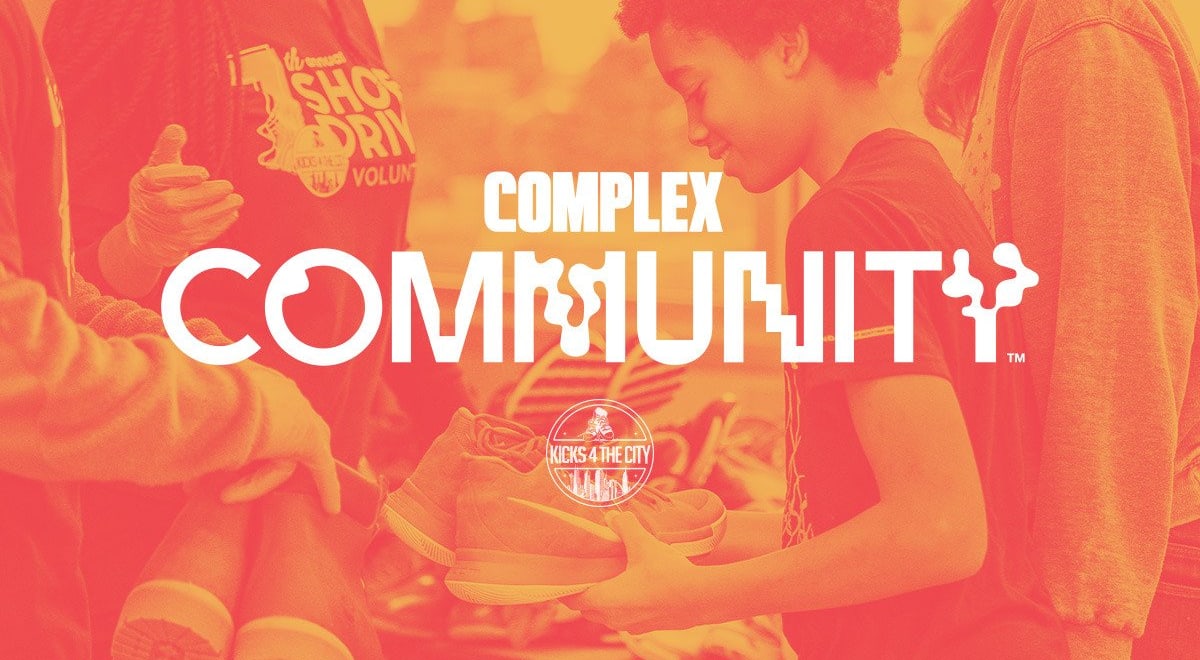 Complex Community launches at ComplexCon Chicago!
Community Week | 06/18/2019
ComplexCon Chicago is on a mission to invest in its host city by inspiring people to give. Everyone—attendees and brands alike—can support its philanthropic arm, Complex Community.
The idea is simple: This initiative will dedicate itself to worthy causes throughout Chicago. For instance, we recently partnered with Houston Rockets small forward PJ Tucker to upgrade backboards and nets at Metcalfe Park.
PJ's gift was a prelude to what will start for real on July 15. Through July 19, Complex Community will hold public and private events across the city to benefit future leaders and organizations fighting gun violence, homelessness, and hunger; promoting education and therapeutic programming; and providing resources to those in need.
Want to be part of the #ComplexCommunity movement? Getting involved is easy.
We're partnering with Kicks 4 the City, a nonprofit committed to giving sneakers to the homeless. ComplexCon attendees can drop off new or gently used sneakers at McCormick Place July 20 and 21.
Throughout the week, you'll also be able to donate to #TheTakeBack, an anti-violence/gun-prevention initiative focused on the youth of South Side Chicago. You can bring school supplies, new backpacks, and water bottles to 3858 S Cottage Grove Ave.
Sign up to volunteer for and participate in this week-long community-building activity.