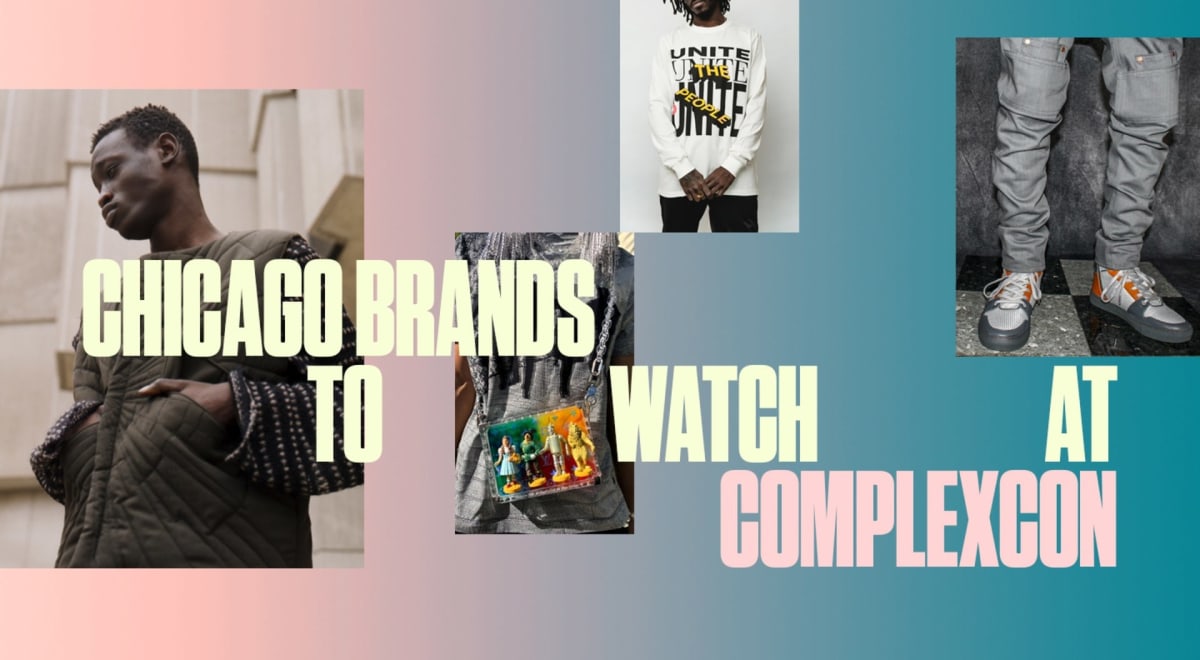 Chi-town's emerging designers to watch out for at ComplexCon Chicago!
Chicago has long been home to artists who influence music and fashion, but previous generations of creators felt like they had to leave the city to gain success—see Kanye West, Virgil Abloh for example. But that idea is starting to shift, and younger Chicago-based designers including Rello, Sheila Rashid, Kristopher Kites, and Casper Wright are establishing their brands in the Windy City and still receiving global attention with help from the internet, as well as forefathers in Chicago retail and fashion such as Corey Gilkey, owner of streetwear store Leaders 1354, and Alonzo Jackson of Fashion Geek. They made living, creating, and running a successful business in Chicago feel achievable.
On the weekend of July 20, Rello, Rashid, Kites, and Wright will represent for this new class of designers at ComplexCon Chicago's Brands to Watch space. Here, they detail how Chi-Town set the foundation for their brands and what you can expect from them during the big event.Complex has selected four emerging designers from Chi-Town—Rello, Sheila Rashid, Kristopher Kites, and Casper Wright—to showcase at ComplexCon Chicago. Here's how they got on and what they have planned for the inaugural event.
Read the full article HERE.