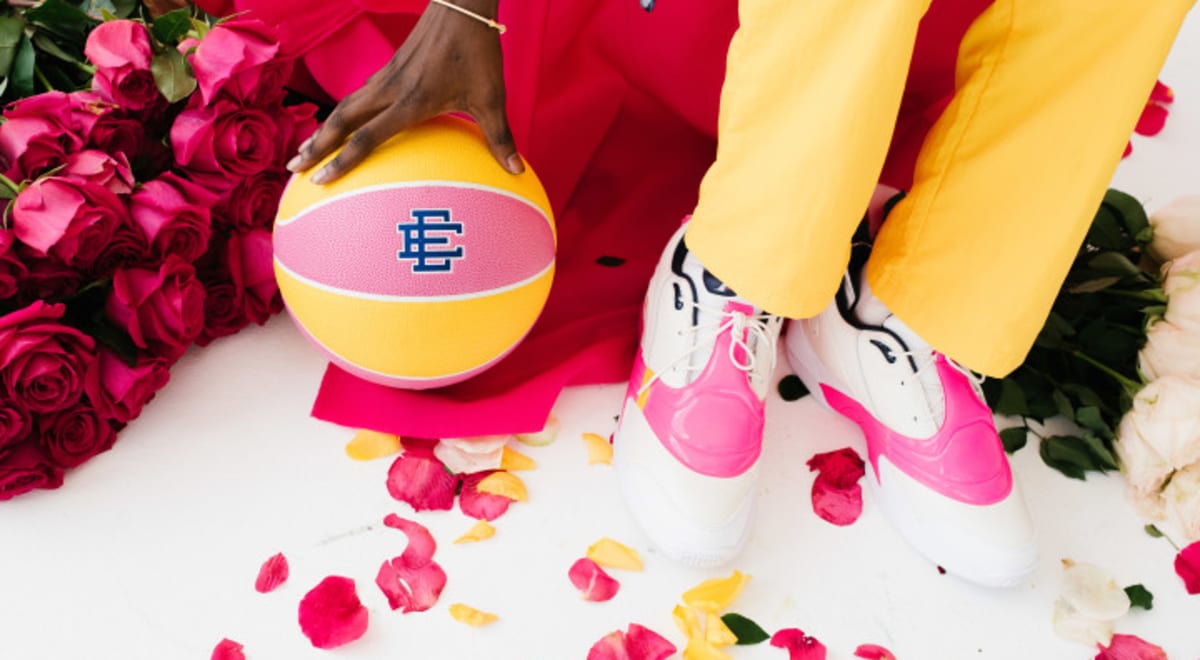 Behind Eric Emanuel's Reebok Iverson Collab Dropping at ComplexCon
Eric Emanuel grew up in Syracuse, New York, obsessing over Allen Iverson. He owned his shoes. He wore a shooting sleeve and headband in his local CYO basketball league. He says he even would have gotten The Answer's trademark braids if he could have back in the day. This weekend, the 29-year-old designer realizes a childhood dream when his official Answer 5 collection with Reebok launches exclusively at ComplexCon Chicago.
"Growing up, my parents would buy me one pair of shoes a year, and one pair for basketball. A couple kids on my team had gotten the Questions in our team colorway," Emanuel says. "I remember specifically going to Finish Line in the Carousel Center mall in Syracuse and getting the last size 10 they had. I was so excited. So, my ties back to the Iverson signature line all start with the 'All-Star' Questions."
That pair of "All-Star" Reebok Questions, which were infamously created for Iverson to rock in the 2000 NBA All-Star Game, but never made it out of the locker room, is what inspired Emanuel for one of his two Answer 5 designs. Like the Question, this pair sports a bright yellow upper with navy blue accents. The second pair opts for cream leather with a hot pink shroud, a look Emanuel says represents his eponymous clothing label, which has become popular for its multitude of takes on traditional mesh basketball shorts.
Read more here.