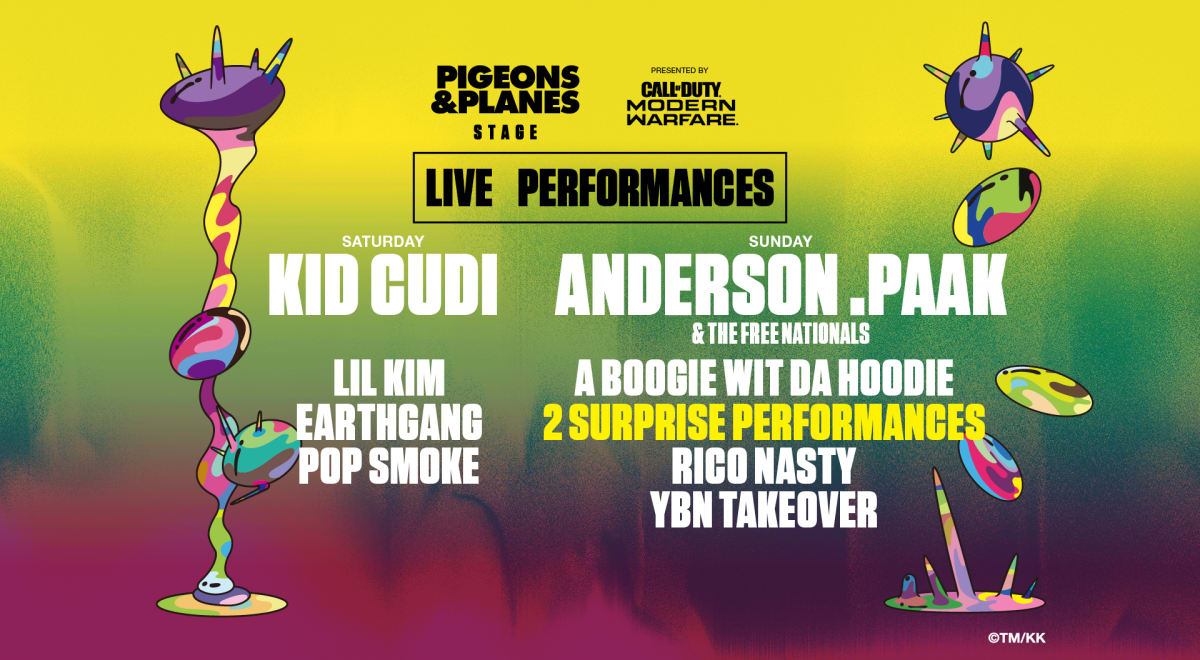 ANDERSON .PAAK, A BOOGIE WIT DA HOODIE, AND YBN CREW ANNOUNCED AS PERFORMERS AT COMPLEXCON LONG BEACH
ComplexCon Long Beach is excited to add Anderson .Paak, A Boogie Wit Da Hoodie, YBN Crew, Rico Nasty, EarthGang, and guest artist Trap Manny to the list of performers who will take its stage at the Long Beach Convention Center between November 2-3. They join previously-announced headliner and Award-winning musician Kid Cudi to make this ComplexCon's heaviest lineup of performers yet.
California native, Anderson .Paak, who released Ventura, his fourth studio album, earlier this year, is set to hit the stage on Sunday, November 3, while Kid Cudi will perform on Saturday, November 2.
Be sure to check in back here and on Twitter and Instagram for more announcements and updated information about ComplexCon Long Beach.