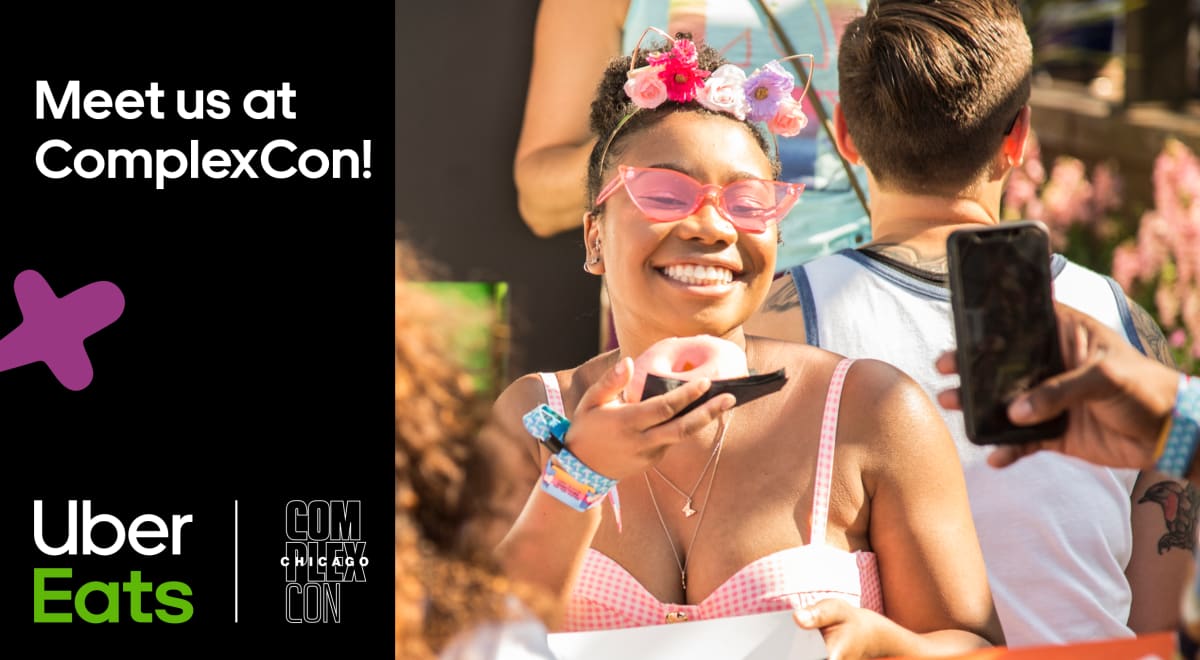 4 Chicago Restaurants to Hit Up at the Uber Eats Lounge in the FWF Zone
Uber Eats is bringing some of Chicago's tastiest meals to ComplexCon. Attendees can fuel their weekend by using the Uber Eats app to order their meals and pick them up from the Uber Eats Lounge in the First We Feast Food Zone. As an added bonus; there's a $0 delivery fee* all weekend long if you use the COMPLEXEATS19 promo code at checkout. With quite a few participating restaurants to choose from, we decided to spotlight a few notably delicious options.
Harold's Chicken Shack
This Chicago classic is historically Black-owned and got a shoutout from Wale in his 2011 hit, "The Way." Grab some wings or a chicken dinner and taste the legendary shack's recipe for yourself.
The Delta
Catch some down south vibes at the festival with some Mississippi-inspired cuisine. Dishes combine African, Chinese, Italian, and Mexican cooking styles for a mouth-watering taste of the delta region.
Chicago Taco Authority
Owner Jose Bustos was riding Chicago's blue line train when he craved tacos—and the rest is history. Cleverly named after his hometown's public transit system, CTA offers delicious and unique tacos—like the Bloody Mary—alongside more traditional dishes.
Triple Crown Dim Sum
Craving Chinese food while at ComplexCon? Then Triple Crown is the only option you should consider. Regarded as one of the best dim sum spots in the city, the famous eatery is known for dishes that are a perfect balance of sweet, salty, and sour—even dessert!
*Must apply promo code at checkout. Offer is only valid from 7/19/19-7/21/19 in Chicago service market area. The offer is valid for $0 delivery fee only. Taxes and service fee still apply. Small order fee applies to orders under $10. Offer may not be combined. Limit of one redemption per person. See Uber Eats app for details.