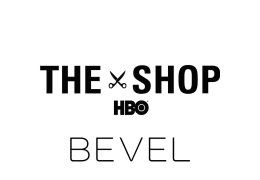 HBO'S THE SHOP | Bevel Barbers
EXPERIENCE
HBO is celebrating the new series The Shop – a co-production with LeBron James' and Maverick Carter's Uninterrupted – with an activation that will emulate the familiar barbershop experience. In addition to free shape-ups, line-ups, and trims by Bevel barbers, come by for sneaker cleaning and protecting by Sneaker Lab, giveaways, and much more!
Bevel is the first and only end to end shaving system designed to help reduce shave irritation and razor bumps. The Bevel Shave System is packed with natural ingredients to help you fight razor bumps and irritation, and the Bevel Trimmer is a class device for both barbershop and home grooming needs.
Appointments: for quick fades, shape-ups, line-ups, beard trims, etc.
Services are based on availability and are not guaranteed.
For "Skip the Line" option for Bevel Barbers and Sneaker Lab cleaning and protecting, please see instructions here: https://www.complexcon.com/faq#skip-the-line