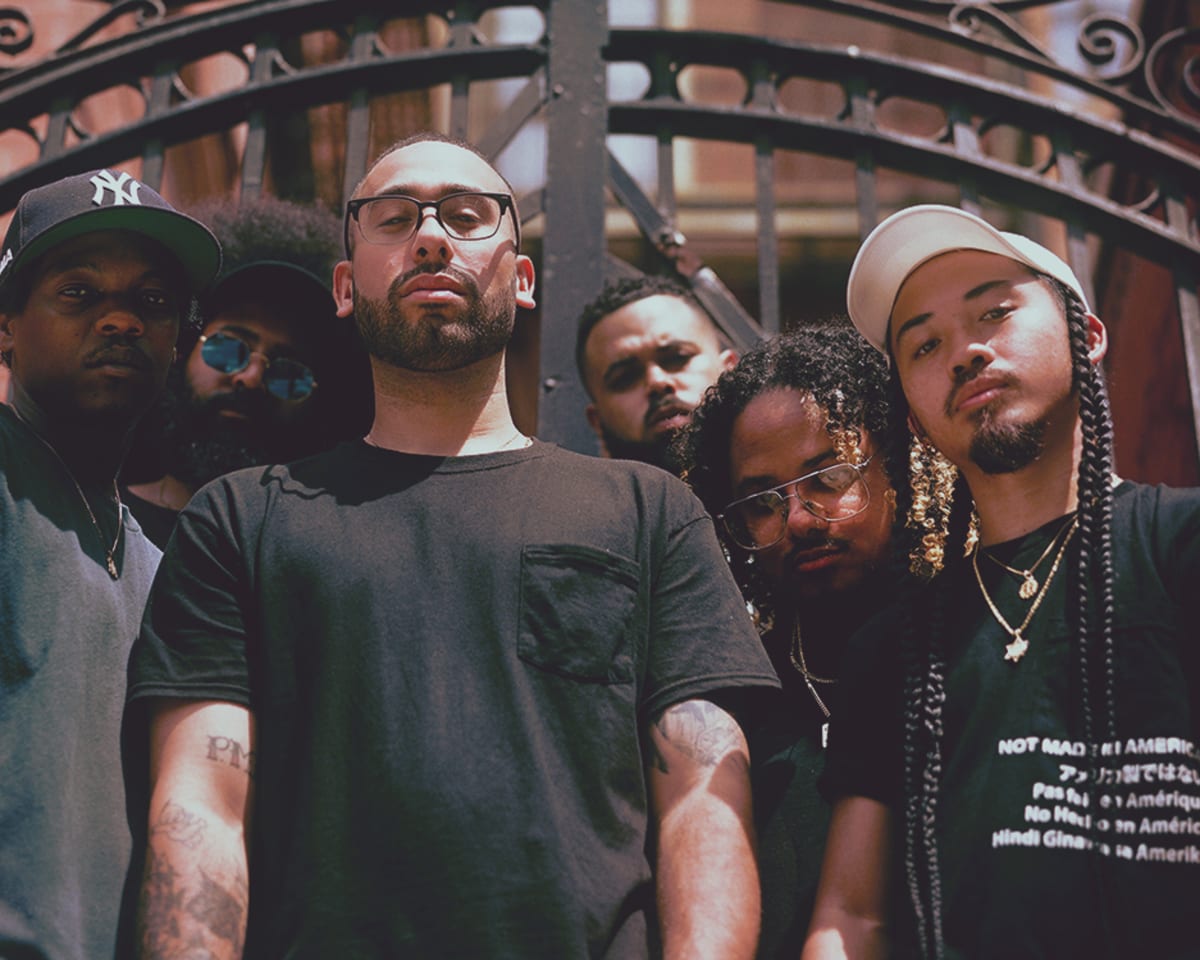 In the era of the soloist, a genuine rap crew is the rarest of jewels. Most groups these days have less in common with a unified artistic collective like the Wu-Tang Clan than with purely opportunistic individuals. At their worst, you have a central hip-hop star padding the ranks with his lesser pals. At their best, you get World's Fair.

The Queens-birthed troupe of Remy Banks, Jeff Donna, Lansky Jones, Nasty Nigel, Prince SAMO, DJ THOTH, and Cody B. Ware signify both the diaspora and its most logical conclusion, a confluence of cultures that could only be found here not just in the greatest of cities, but in its greatest borough. With friendships and alliances forged in public school classrooms and on mass transit, the group boasts seemingly disparate heritages including Dominican, Filipino, Jamaican, Jewish, Haitian, and Puerto Rican, all magically aligned by a long-standing and shared love of hip-hop. This representation is further reflected in the neighborhoods they originate from, storied locales such as Corona, Forest Hills, Flushing, Jamaica, and Rego Park.

"That six degrees [of separation] was like two degrees for us," Jeff Donna succinctly summarizes. "We're the physical embodiment of Queens."

These youthful connections coupled with a post-collegiate propensity towards attending the same parties on Manhattan's Lower East Side provided the necessary conditions to create World's Fair. Some members had already established themselves as solo acts earlier this decade, while others had formed smaller groups together, namely Children Of The Night. "Real naturally, as the friendships built, it was like, why don't you jump on this song," explains Remy Banks.

Facing a lack of support for Queens artists in a scene dominated by Brooklyn events, they found it expedient and advantageous to team up. "It was strength in numbers because we felt like we were not getting the love we should be getting," says Cody B. Ware. "We were very polarizing."

Once touted, and lumped in with, the mediagenic millennial New New York rap movement alongside the likes of Action Bronson and Flatbush Zombies, World's Fair transcend trend. Neither boom bap revivalists nor trap opportunists, they draw instead from a pool of influences past and present that includes everything from Lost Boyz to dancehall to Depeche Mode to hardcore punk, and so on. Not surprising given their '80s baby pedigree, classic '90s New York hip-hop forms the foundation of the crew's communal core. Still, many of the members' individual musical touchpoints precede their given generation, playing a less overt though very tangible part of the World's Fair sound. The end result, while undeniably rap music, challenges people's expectations of the now expansive genre.
Those quick to declare New York rap either dead or done showcase an ignorance of what World's Fair has to offer. The imminent arrival of New Lows, the forward-thinking and deeply compelling full-length follow-up to 2013's Bastards Of The Party mixtape, ought to put an end to that fundamentally flawed narrative. With gripping production by Black Noi$e and NOLIFE, the album weds the sounds of South Jamaica with those of South London and South Detroit, resulting in a futuristic yet grounded mix of agile lyricism and bass scene bombast. Elements of juke and footwork as well as industrial and techno all factor into New Lows, which suits the Fool's Gold label aesthetic just fine. "We really got to say, all those