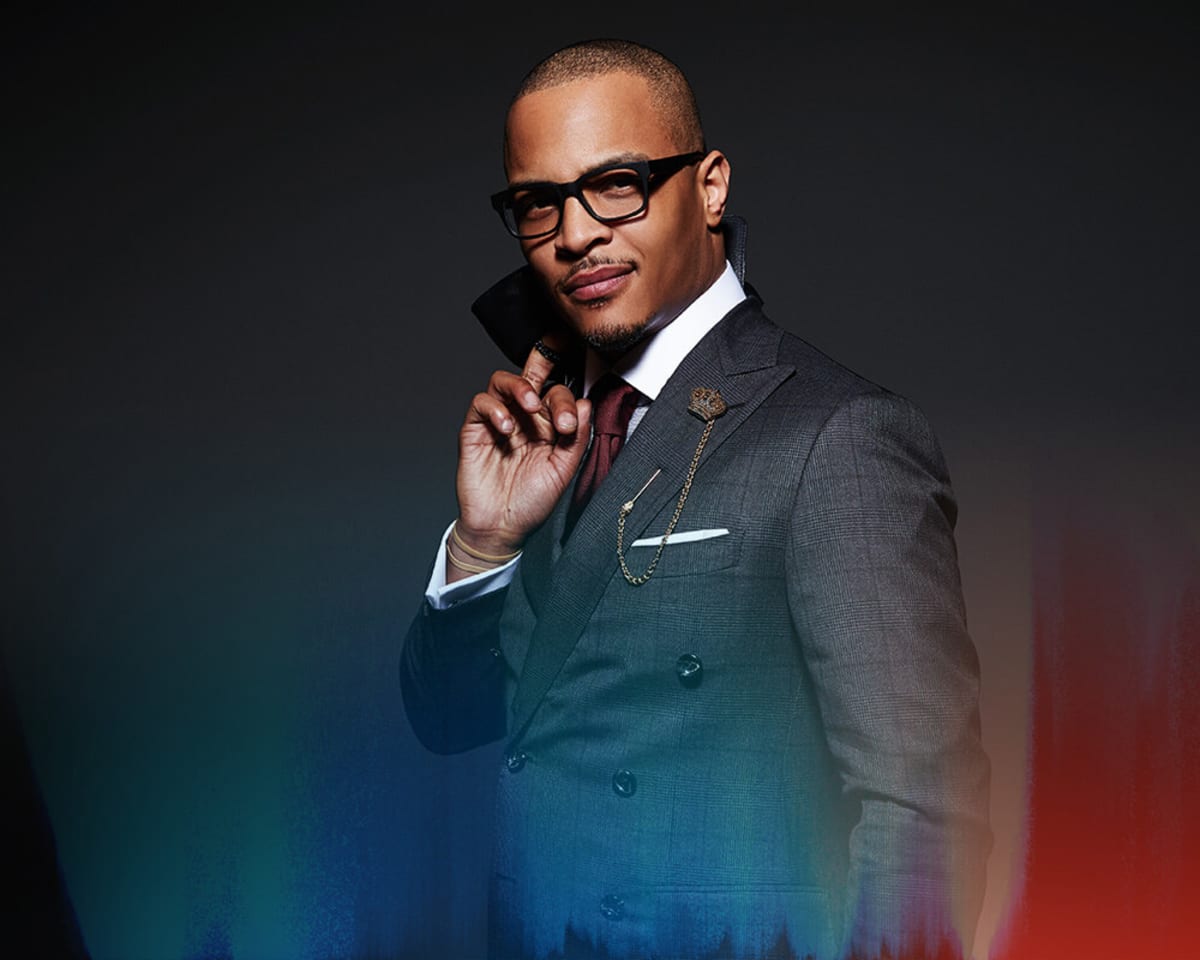 Universally recognized as a visionary and groundbreaking entrepreneur—one who led the explosion of Southern hip-hop and, specifically, trap, to a mainstream breakthrough—Tip "T.I." Harris continues to work on exciting new projects.
T.I. has been awarded three Grammy Awards, 11 Billboard Awards, three BET Awards, two American Music Awards, and more. He's collaborated with Drake, Beyoncé, Pharrell, Rihanna, Jay-Z, Lil Wayne, Robin Thicke, M.I.A., Lady Gaga, and others, and his recent politically-charged collaboration with Kanye West on "Ye Vs. The People" also garnered raves. T.I.'s decade-and-a-half stewardship of Grand Hustle Records has produced multiple breakout artists, including Iggy Azalea, Travis Scott, and others, and his purpose-driven 2016 EP, Us or Else, courageously addressed police brutality and racial inequality in America.
T.I. has become an activist and dominant force in social issues around race relations, civil and human rights. In response to mass inequality and the murders of unarmed Black citizens, T.I. began his Us or Else movement, where he penned a thought- provoking series of op-eds in the New York Times, Washington Post, and Huffington Post, and released Us or Else: Letter to the System, followed by a provocative short film. Using that as a platform, T.I. launched a formal charitable, social justice and philanthropic arm, Harris Community Works, dedicated to driving systemic change in underserved communities.
His most recent philanthropic work includes relief and support efforts for Puerto Rico, Houston and Colin Kaepernick's Million Dollar Challenge. Recently, T.I. became a coveted member of the Mayor of Atlanta's Transition Team. In this role, he supports the mayor and City of Atlanta in policy and advocacy efforts that drive the city of Atlanta forward.