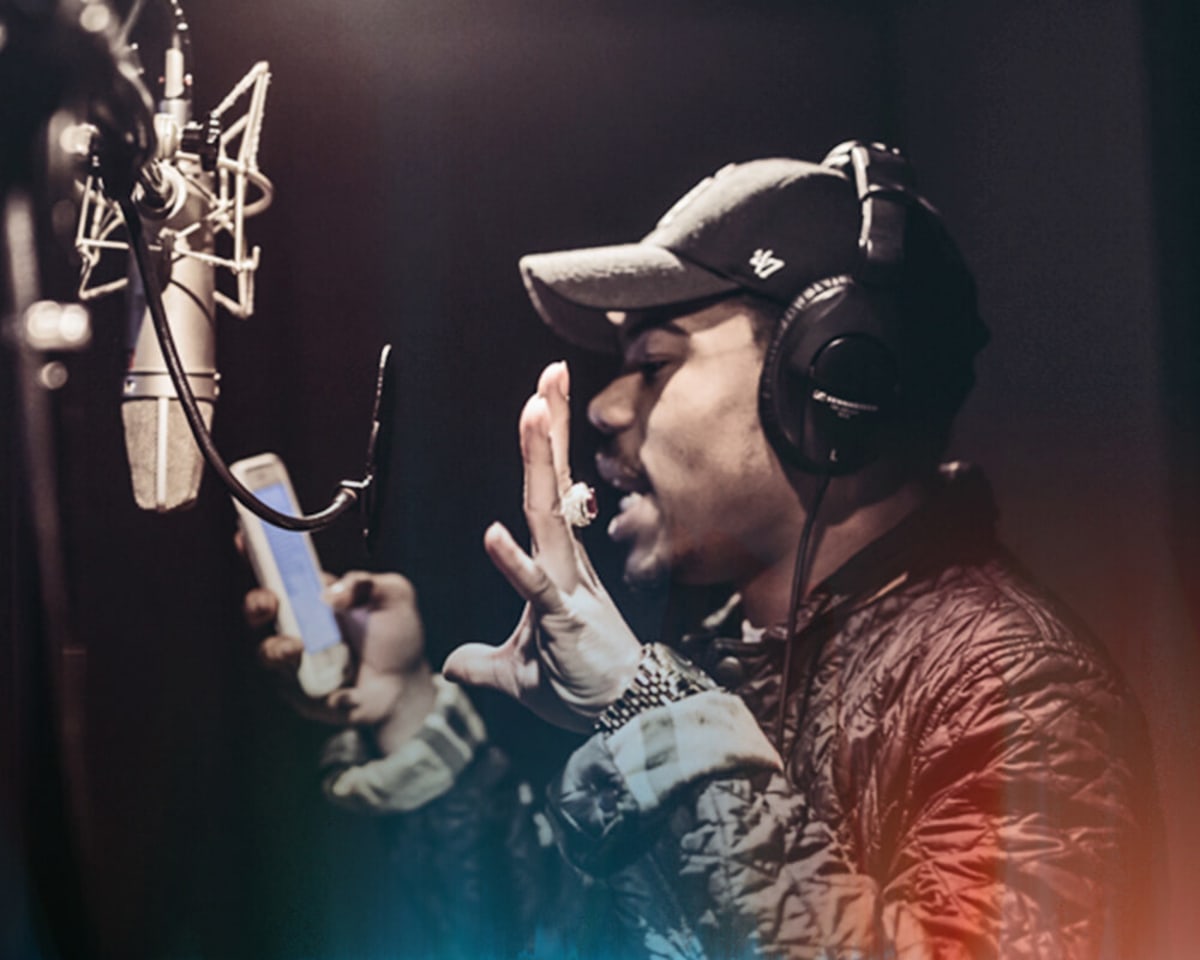 JUL 21, 1:00PM - 1:45PM
Taylor Bennett is a fast-rising star. Aside from being the talented younger brother of Grammy Award winning artist Chance the Rapper, Bennett at the age of 23 is a hugely successful hip-hop artist, philanthropist, model, entrepreneur, songwriter, and producer.

Bennet's EP "Be Yourself," which dropped in July 2018, has been streamed over 4 million times, and his numerous high-profile performances include a 20K capacity crowd at Perry Farrell's stage at Chicago's Lollapalooza Festival,Boston Calling, the Hangout Festival, SnowGlobe, the Tonight Show with Jimmy Fallon and a Good Morning America interview profile and performance. This is just the beginning for this compassionate, articulate, and uniquely artistic talent, who is driving culture forward and inspiring fans worldwide.

Taylor Bennett is a major advocate for the LGBTQ community and homeless youth, among other initiatives. Coming out in early 2017 as bisexual, he said, "I think there's a lot of people—especially in the music community, especially in hip-hop—that don't feel OK with being themselves, that feel like being different is to be wrong. I've never shared that belief. My parents and my brother and my friends and anybody that I've ever surrounded myself with, we've always accepted and respected each other for who we are. That's something that I want my music to reflect as well. (The Fader, 2017)

Taylor's debut album, Broad Shoulders, was released in 2015 and featured tracks with artists such as King Louie, Joey Purp, Chance the Rapper and more. The buzz around his first project also fueled a 13-minute short film that was released in 2017. His sophomore album, Restoration of an American
 Idol, was released in 2017 and featured A-list collaborations with Jeremih, Raury, and Lil Yachty, 
among others. Bennett embarked on a 29-city tour that saw him headline and sell out rooms across the country.