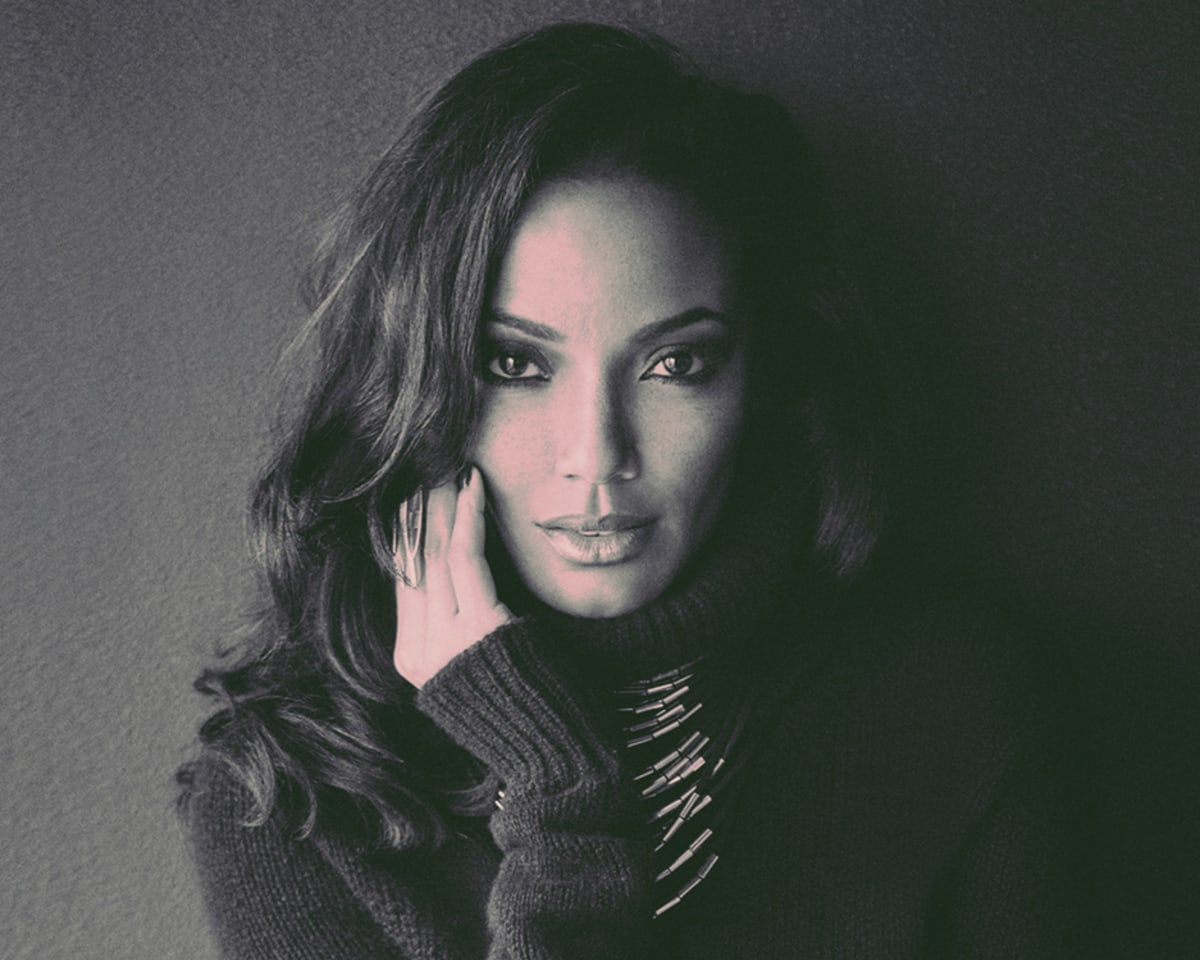 Discovered at the age of 17, the stunner - Selita Ebanks - born in NY and raised partly in her Mother's native Cayman Islands. Selita quickly rose through the ranks to become one of the most sought after and respected models of her generation.
Gracing the covers of such magazines as Esquire, Maxim and Hampton Style, Selita has been featured in a number of publications including Vogue and Vanity Fair. After joining fashion icons Heidi Klum, Gisele Bundchen, Adriana Lima and Tyra Banks as a Victoria's Secret Angel in 2005, she went on to be named one of People Magazine's Most Beautiful People and featured in Sports Illustrated's illustrious Swimsuit Issue in 2007, 2008 and in 2009 she was a cover model for the SI calendar.
As the leading lady for quintessential American fashion brands such as Ralph Lauren, Abercrombie & Fitch, Levi's and Tommy Hilfiger, Selita was ranked by Forbes as the 13th highest paid model in 2010. Throughout her career she has worked with some of the world's most noted photographers including Peter Lindbergh, Bruce Weber, Steven Klein, Carter Smith, Russell James and Mikeal Jansen.
As an actress, the American- Caymanian beauty made a name for herself in television, appearing on top series' like Still Standing (2006), Hawaii Five-O (2011), The BET sitcoms The Game (2012) and The Real Husbands of Hollywood (2014) alongside Kevin Hart. Selita will return to television in 2016 as she takes on the lead role of Grace in the ABC Family Nicki Minaj Project. She worked with Michael Ealy in About Last Night (2014), Additionally; Selita has been featured in shorts such as Kanye West's Runaway (2010) and David Spade Catfish (2013) as well as produced and co-hosted BET's annual fashion program Rip The Runway (2011 and 2012)
In 2008, Selita expanded her breadth of work to include humanitarian. After a deeply inspired journey through Sierra Leone, she was moved to join forces with Shine on Sierra Leone, an innovative non-profit organization, focused on holistic approach poverty alleviation through education, Microfinance and computer literacy. Within a short time, Selita expanded the scope of the organization by spearheading the launch of a progressive Maternal and Child Healthcare program in partnership with Wellbody Alliance that served over 50,000 women and children and employed a force of Community Healthcare Workers within its first two years of operation. Ms. Ebanks later competed on NBC's The Celebrity Apprentice in 2010, to raise awareness for the organization, and has hosted a number of successful fundraisers for Shine on Sierra Leone, which have provided 7,000 micro loans to women, computer literacy training for over 14,000 individuals, and high quality education for over 500 children annually.