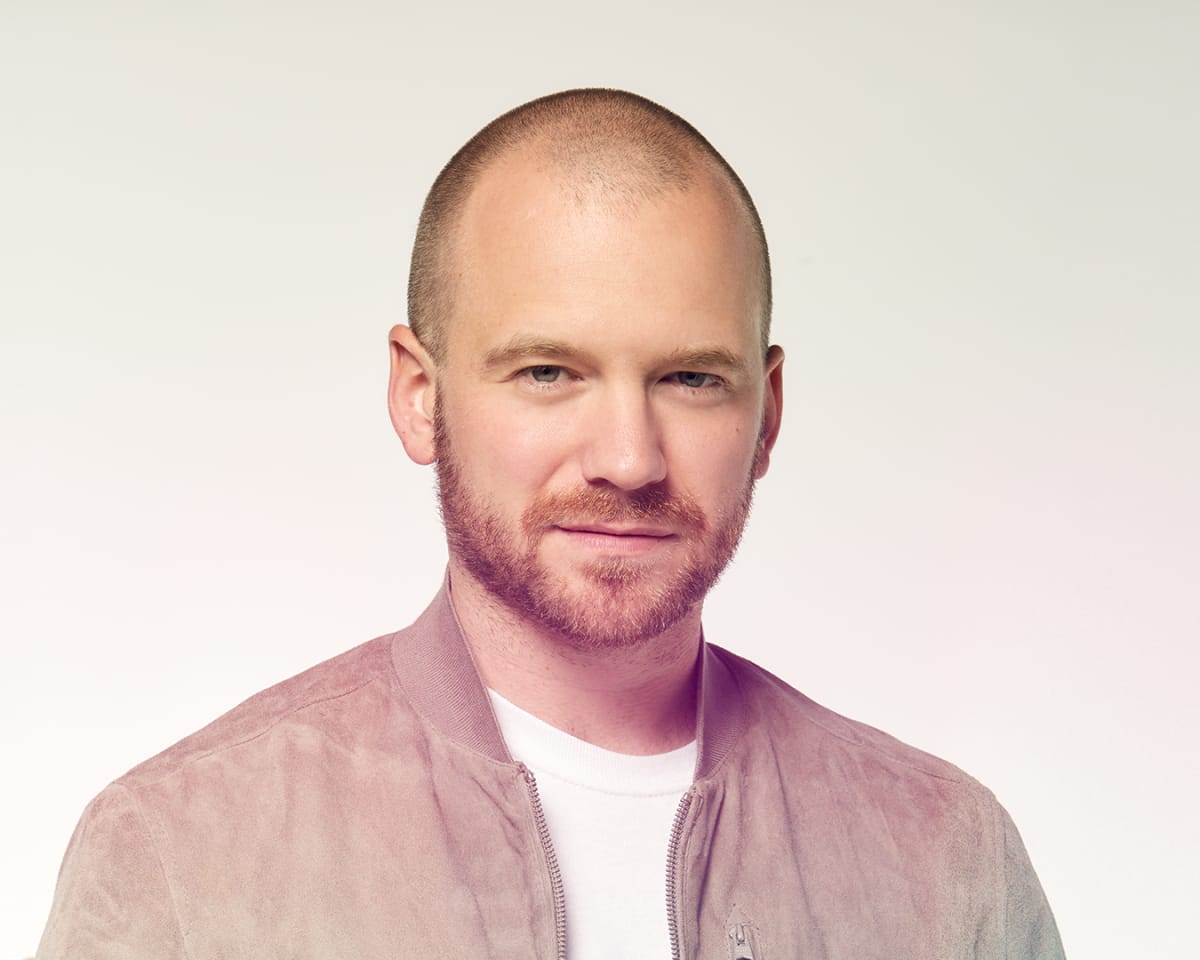 Sean Evans has two superpowers: interviewing celebrities and eating extremely spicy foods. Against the odds, he's managed to combine the two into the massively popular show Hot Ones on First We Feast. Each week, Sean Evans shares a plate of progressively spicier chicken wings with his celebrity guests, eliciting some of the most hilarious and honest answers you've ever seen from stars like Kevin Hart, Gordon Ramsay, Halle Berry and Ricky Gervais.
Despite his extreme tactics, Hot Ones guests respect Evans' deeply researched questions and commitment to his craft. The Chicago native grew up studying heroes like David Letterman and Howard Stern—and gaining an appreciation for extra-hot salsa from his dad—before cutting his teeth as a Complex News host. His interviews with the likes of Allen Iverson and Manny Pacquiao made him a favorite on the sports-media circuit, and his willingness to try just about anything—including a day of The Rock's diet and fitness regiment—helped propel his online profile.
In addition to Hot Ones, Sean is beloved by fans for his adventures in extreme eating, including surviving the world's hottest chile pepper, the Carolina Reaper, on two separate occasions.

Sunday, November 3
Hot Ones is coming to you LIVE from ComplexCon. Watch Sean Evans interview DaBaby while eating progressively spicier chicken wings. Don't miss your chance to experience Hot Ones LIVE, the show with hot questions and even hotter wings!
YouTube has long been a talent incubator, and its most prominent names have leveraged the platform into larger opportunities. On this panel, a handful discuss how they did it—and what's next.