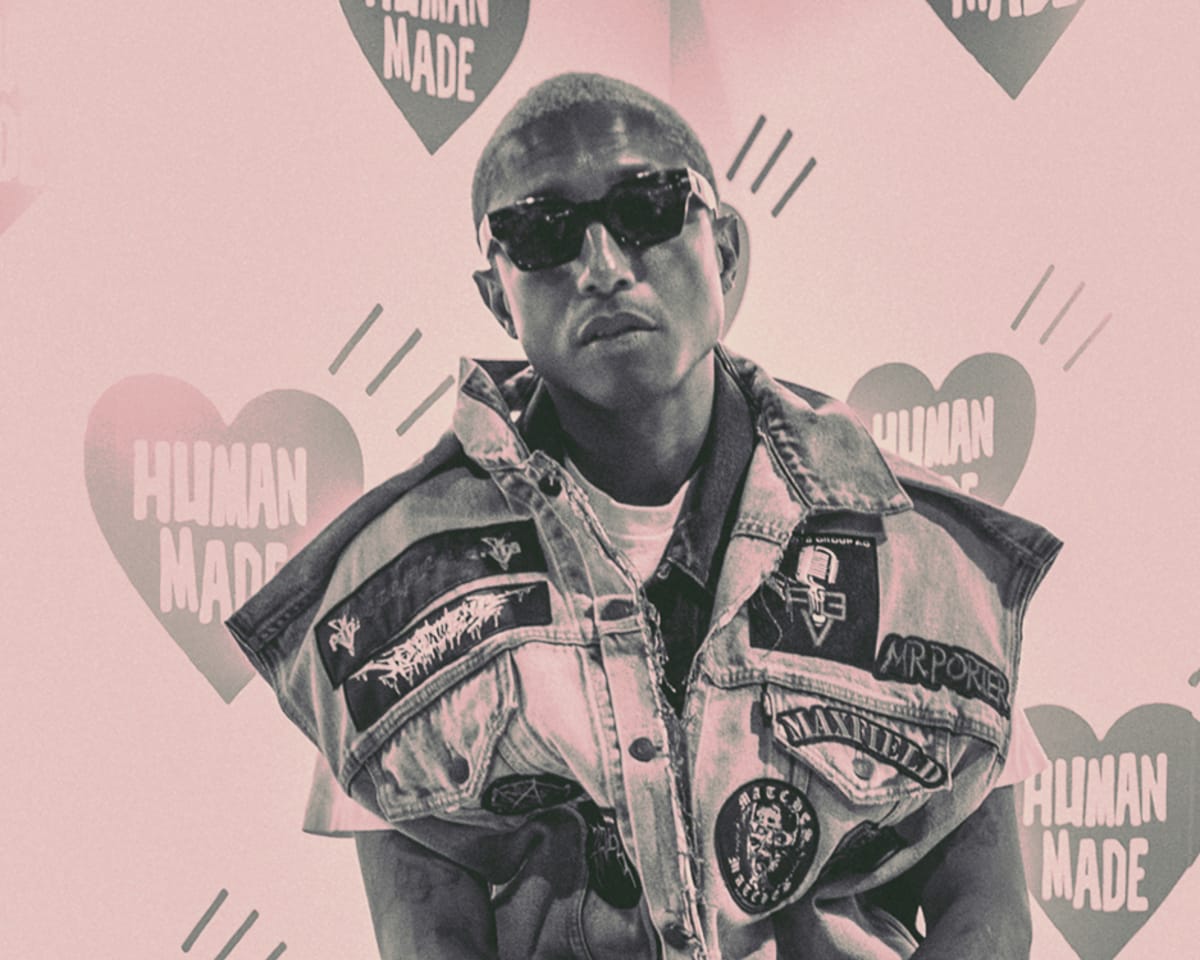 PHARRELL WILLIAMS
Host committee
Redefining cool for a new generation, Pharrell Williams is a creative force, using music, fashion, and design to express his distinctive style. From his beginnings as a teenage prodigy and multi-instrumentalist in Virginia Beach back in the early '90s, through enough hits to earn him Billboard's Producer of the Decade in 2010, to his current status as multi-media superstar, Williams has never stopped creating. Starting his producing career as one half of The Neptunes with Chad Hugo, Williams has helped create such classics as "Daft Punk's "Get Lucky," Robin Thicke's "Blurred Lines," Nelly's "Hot in Herre," Jay-Z's "I Just Wanna Love U (Give it 2 Me)," Britney Spears's "I'm A Slave 4 U," and Justin Timberlake's "Like I Love You." With over 100 million copies of his productions sold, his music sounds like something no one else has thought of just yet.
He's also created a new way of looking at established stars like Snoop Dogg, Madonna, and even the Rolling Stones. Over five albums, Williams and Hugo along with Shae Haley created an unpredictable hybrid as part of the alt-rock/ hip-hop group N.E.R.D. Their latest project, NO_ONE EVER REALLY DIES, was released in December 2017. The music industry has honored Pharrell with 11 Grammy Awards (including 2004's and 2014's "Producer of the Year") and ASCAP's prestigious Golden Note Award in 2012. He also received a 2014 Academy Award Nomination for his original song "Happy" featured in the animated film Despicable Me 2. "Happy" remained atop the Billboard Hot 100 chart for ten consecutive weeks, peaked at #1 on iTunes in 103 markets worldwide, and was the lead single off his Grammy nominated album, "G I R L."
In 2016, Pharrell announced co-ownership of denim label G-Star RAW and has continued designing his own line of footwear and sportswear with adidas. His prolific body of work also includes designing a sculpture with Tokyo-born artist Takashi Murakami, accessories and jewelry for luxury goods brand Louis Vuitton, t-shirts for Japanese mega-brand Uniqlo, and a fragrance collaboration with Comme des Garçons.
Williams was a producer on the Oscar nominated 2016 FOX film HIDDEN FIGURES, for which he also produced the soundtrack.
In 2008, he founded From One Hand To AnOTHER (FOHTA), a foundation focused on supporting the Pharrell Williams Resource Centers' learning programs for underserved youth in at risk communities across the nation. For the past two years, Pharrell has partnered with the United Nations Foundation for the International Day of Happiness to inspire individuals all over the globe to celebrate their unique "happy." Pharrell completed a 23-date "Dear G I R L" tour across Europe in 2014, and was seen as a coach on Season 7, 8, 9, and 10 of "The Voice." Now, with his latest venture i am OTHER — a multi-media creative collective that serves as an umbrella for all his endeavors, including record label, Billionaire Boys Club & ICECREAM apparel, textile company Bionic Yarn and the film Dope — Williams's vision continues to push pop culture forward.