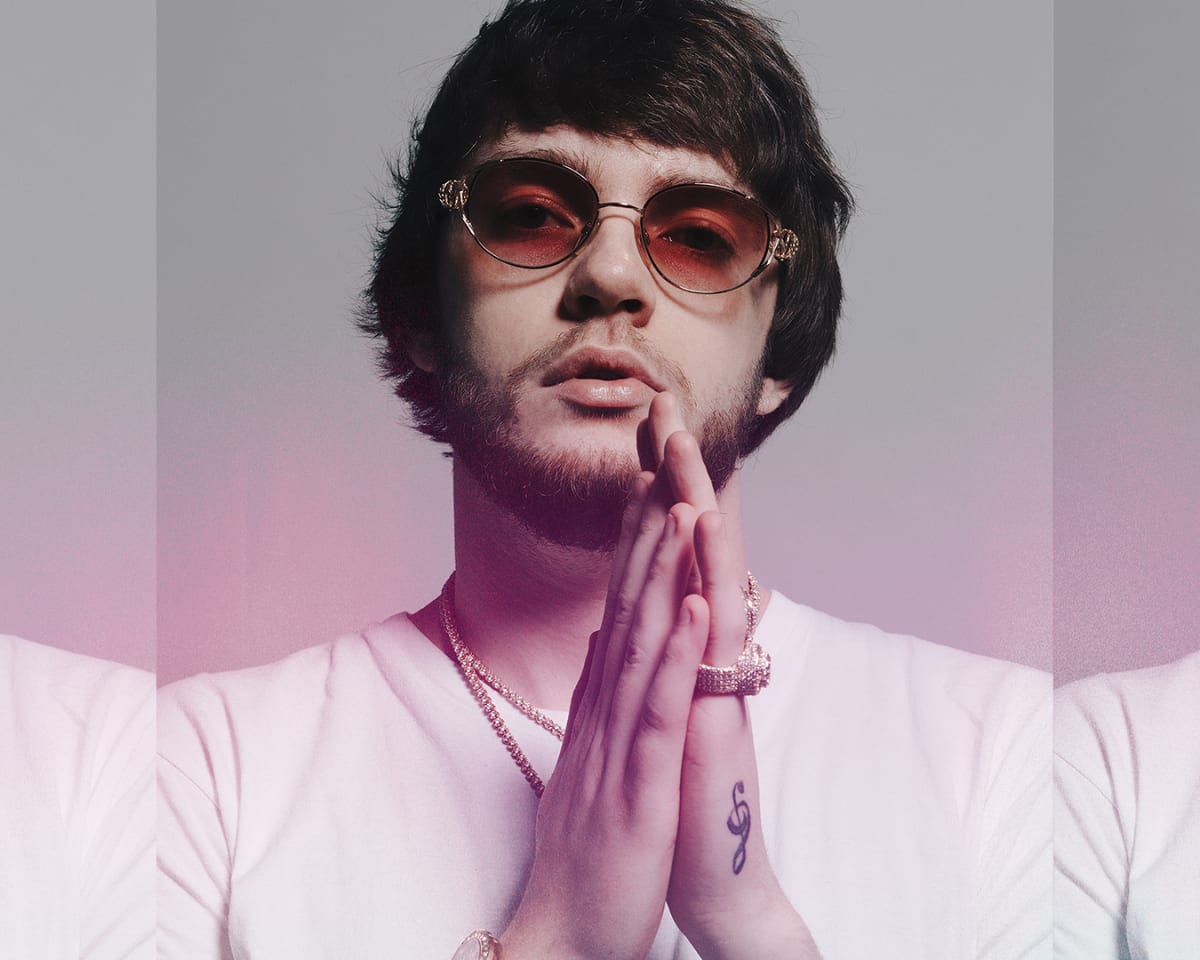 When Murda Beatz says music is a young man's game, believe him. The self-taught 25- year-old, Grammy-nominated Canadian trap prodigy has pictures of himself banging on drums when he was four years old. Born Shane Lee Lindstrom, from Fort Erie, Ontario,
Murda Beatz became one of the most sought-after producers in the music industry. He has production credits on the #1 song in the world, Drake's "Nice For What,"which was #1 on Billboard Hot 100 for 4 consecutive weeks, as well as the triple platinum Migos single "Motorsport" featuring Nicki Minaj and Cardi B—plus another half dozen platinum and multi-platinum singles by artists ranging from 2 Chainz to Travis Scott to French Montana. At 16, Murda was drawn to Chicago's drill scene, and reached out to Glory Boys Entertainment, home of Chief Keef and Lil Durk just as that wave was breaking. He began sending them beats and would eventually travel to Chicago to work with this crew that was changing the sound of music. Before long he was locking in with Takeoff, Offset, and Quavo on records that would shape pop culture. The Murda Beatz productions "Emmitt Smith" and "Pipe it Up" helped to spark the worldwide dance craze called "The Dab," adapted by athletes like Cam Newton and even Hillary Clinton. The chart topping producer also has credits for Cardi B's "I Do," and joint albums Bless Yo Trap with Smokepurpp, Huncho Jack [Travis Scott, Quavo] which debuted at No.1 on R&B/Hip-Hop and Rap Albums chart, the single "Champagne Yeah" with Cardi B, Quavo, and pop icon Madonna, the multi-Platinum "FEFE," with Tekashi 6ix9ine and Nicki Minaj, and many more. He most recently collaborated on Chance the
Rapper's viral "GRoCERIES" single and debuted as an artist with "Shopping Spree" [featuring Lil Pump and Sheck Wes] making him truly unstoppable.
Sunday, November 3
The sonic architects behind mega hits by the likes of Travis Scott, Future, and Jay-Z come together for a candid conversation about their craft. What does it take to craft a rap song that tops the charts? How do they make the perfect drums? Where do they draw their inspiration from? If you're an aspiring producer looking to glean some game on how to make it and stay true, this will be a master class.