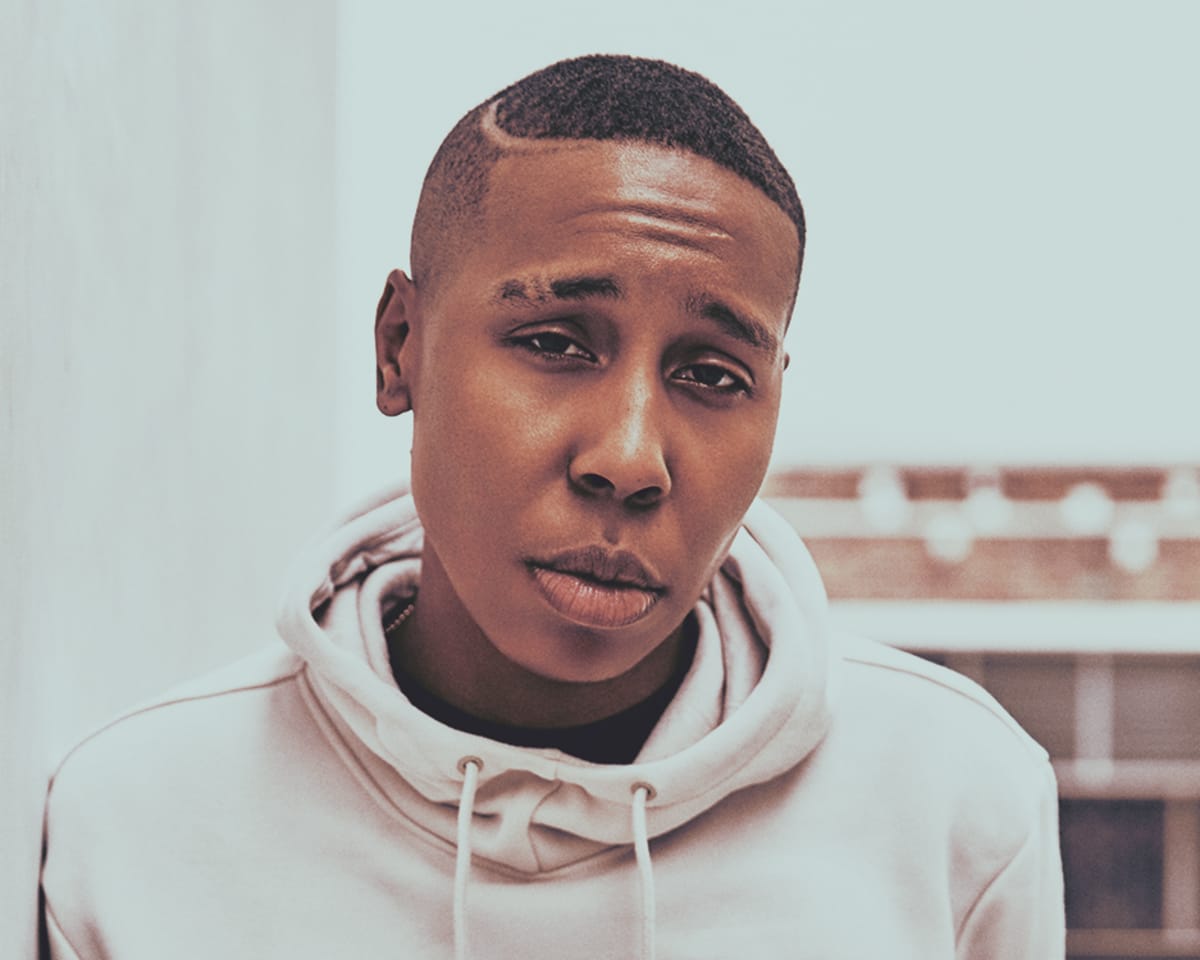 Lena Waithe is one of Hollywood's most promising up-and-coming talents, who continues to grow her body of work with diversity, charisma and comedy. One of HOLLYWOOD REPORTER's "TV Breakouts," Waithe expertly taps into emerging cultural sensibilities with a sharp wit, speaking to myriad experiences from her unique perspective and challenging audiences to think outside of conventional norms.
Waithe first made headlines in front of the camera as Denise, friend to Dev (Aziz Ansari) in the critically acclaimed and Golden Globe nominated Netflix series Master of None, whose second season premiered in May 2017. In a role that was originally intended for a straight, Caucasian female, Waithe has made Denise's experience as a queer black woman uniquely her own. This season, Waithe co-wrote the "Thanksgiving" episode, which chronicles Denise's coming out to herself and her family, through the lens of the Thanksgiving holiday over 3 decades. The episode, which was directed by Melina Matsoukas, is largely based on Waithe's personal experience. Lena's writing in "Thanksgiving" led to her making history as the first AfricanAmerican woman to win an Emmy for Best Writing in a Comedy Series.
As a writer, Waithe is serving as Creator and Executive Producer of Showtime's The Chi, a relevant, timely, and distinctive coming-of-age story that follows six interrelated characters in Chicago's South Side. Common produces alongside Lena with Jason Mitchell, Sonja Sohn, and Jacob Latimore starring. Most recently, TBS has given a pilot green light to Twenties, a single camera comedy written and created by Lena about the adventures of a queer black girl and her two straight best friends.
As a producer, Waithe's credits include "Step Sisters," a comedic dance film and the Sundance darling "Dear White People." She recently signed a first-look deal with Showtime and will work with the network on comedy and drama projects that she will both write and produce through her company Hillman Grad Productions. Additionally, Amazon has picked up two seasons of the horror anthology series "Them" which Waithe will executive produce. She is also developing a half-hour comedy series for HBO with Kid Fury that follows a 20-something sarcastic gay black man navigating adulthood in New York while struggling to deal with his undiagnosed clinical depression.
In film, Waithe is set to write and produce "Queen & Slim" starring Daniel Kaluuya and directed by Melina Matsoukas. Makeready is producing with Universal Pictures releasing the film in November 2019. The script is based on an original by "A Million Little Pieces" author James Frey about a black man and black woman on a first date that goes awry after the two are pulled over by a police officer at a traffic stop. They kill the police officer in self-defense and go on the run, rather than turn themselves in.
Recently, Waithe joined forces with Macro and The Blacklist to launch a TV script development contest for writers of color. The contest offers the opportunity to develop and produce an original digital or television pilot script, and winners will receive help and mentorship to develop a pilot presentation or sizzle. In addition to her partnership with Macro and The Blacklist, Waithe also recently entered into a partnership with Sight Unseen Pictures to find and develop projects that identify and champion emerging underserved voices.
Earlier this year she starred in Steven Spielberg's "Ready Player One." The film, which is based on Ernest Cline's 2011 science fiction and dystopian novel, follows the players of virtual reality simulator OASIS, who are pitted against each other in the search of fame and fortune that will save them from their declining world. Waithe stars alongside Ty Sheridan and Olivia Cooke. "Ready Player One" dominated the box office internationally when it opened on March 29, 2018 bringing in $181 million in 3 days.
Waithe's additional acting credits include: NBC's "This Is Us", Amazon's "Transparent", and HBO's "The Comeback".
One of the elite to grace the cover of VANITY FAIR, Waithe was born and raised in Chicago and currently resides in Los Angeles.