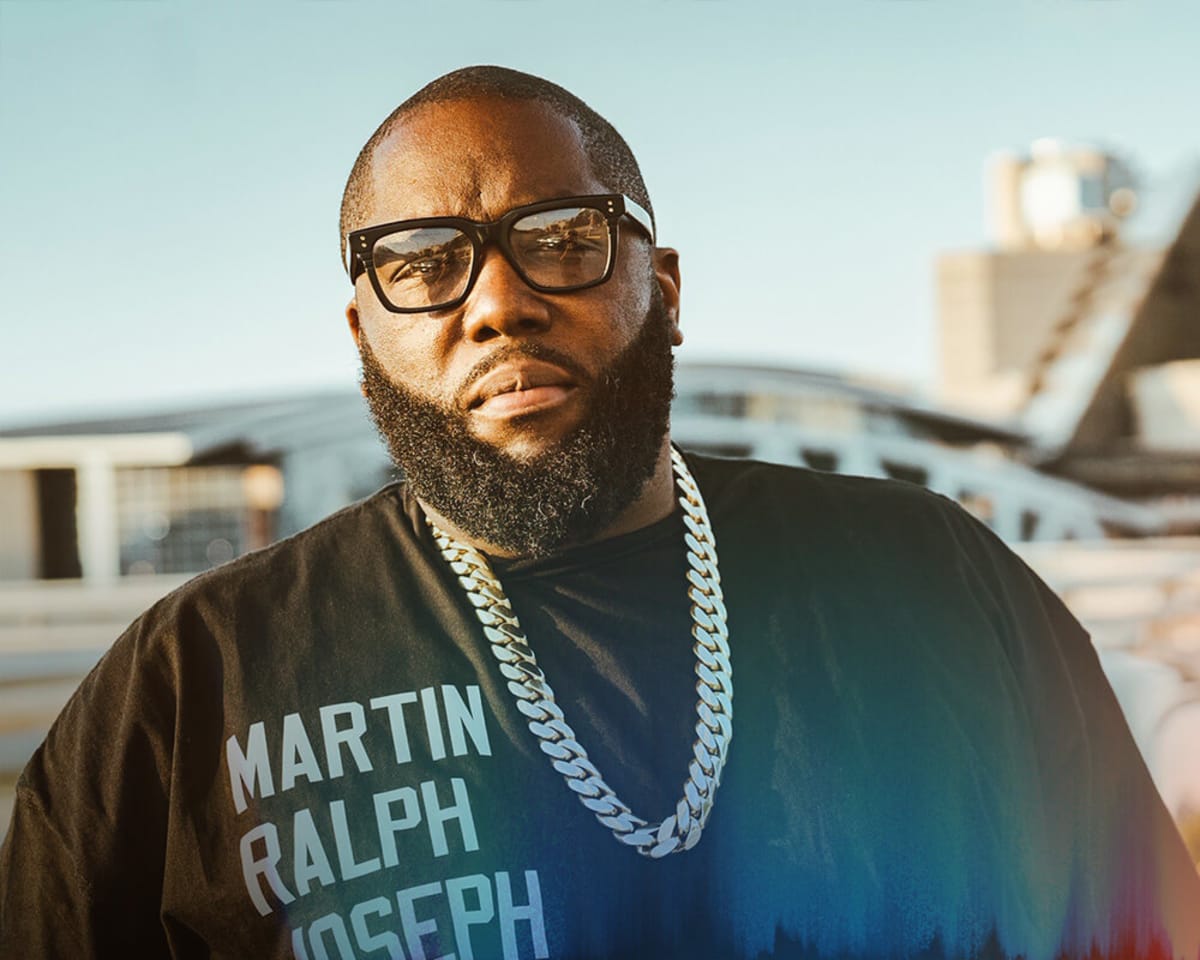 Michael Render, publicly known as Killer Mike, is a husband, father, activist, businessman, and Grammy-winning artist. He is as synonymous with Atlanta as iconic brands Coca-Cola and The Varsity. Raised in the Adamsville/Collier Heights neighborhood on the northwest side of the city, Render made a name for himself as an activist well before he ever recorded a song. He was raised by his grandfather, a union member, and grandmother, a civil rights activist, so being socially and politically active came naturally.
It would be easy for someone of Render's stature to focus exclusively on his career, but Render is deeply connected to his community. For the past two years, he's held back-to-school events offering free haircuts, braids, and school supplies for Atlanta children. His 2018 back-to-school event was held over multiple weekends in July and August and served over 250 children and youth. Render has also worked locally with the anti-violence organization, Black Teens for Advancement and the Atlanta/Fulton Commission on Children and Youth, and its program, Kids 4 a Change. In July of 2016, Render used his influence to urge citizens to move their money to Black-owned banks. The Bank Black program is estimated to have moved more than $60 million to black-owned banking institutions. He was later presented with the James E. Young Visionary Leadership Award by the National Bankers Association for his impact.
After releasing several solo albums, Render found his artistic kindred spirit in an unlikely source, producer and New York City native Jamie "El-P" Meline. The pair began working together in 2012 on Render's last solo album, R.A.P. Music, in 2012. The musical chemistry was undeniable and the two went on to form the chart-smashing group Run the Jewels. The duo continues to experience exponential growth and popularity. After releasing their third, self-titled album in 2017—the first to top Billboard Magazine's Top R&B/Hip-Hop Albums chart—Killer Mike and his partner El-P toured with Lorde over a 15-month span.
Despite his massive success, Render is a man of the people in the truest sense. When he isn't performing at sold-out venues, Render is often found at his SWAG Barbershops on Roosevelt Highway, Edgewood Avenue and Phillips Arena. He is a devoted husband to Shana Render and the proud father of Malik, Aniyah, Pony Boy, and Mikey.