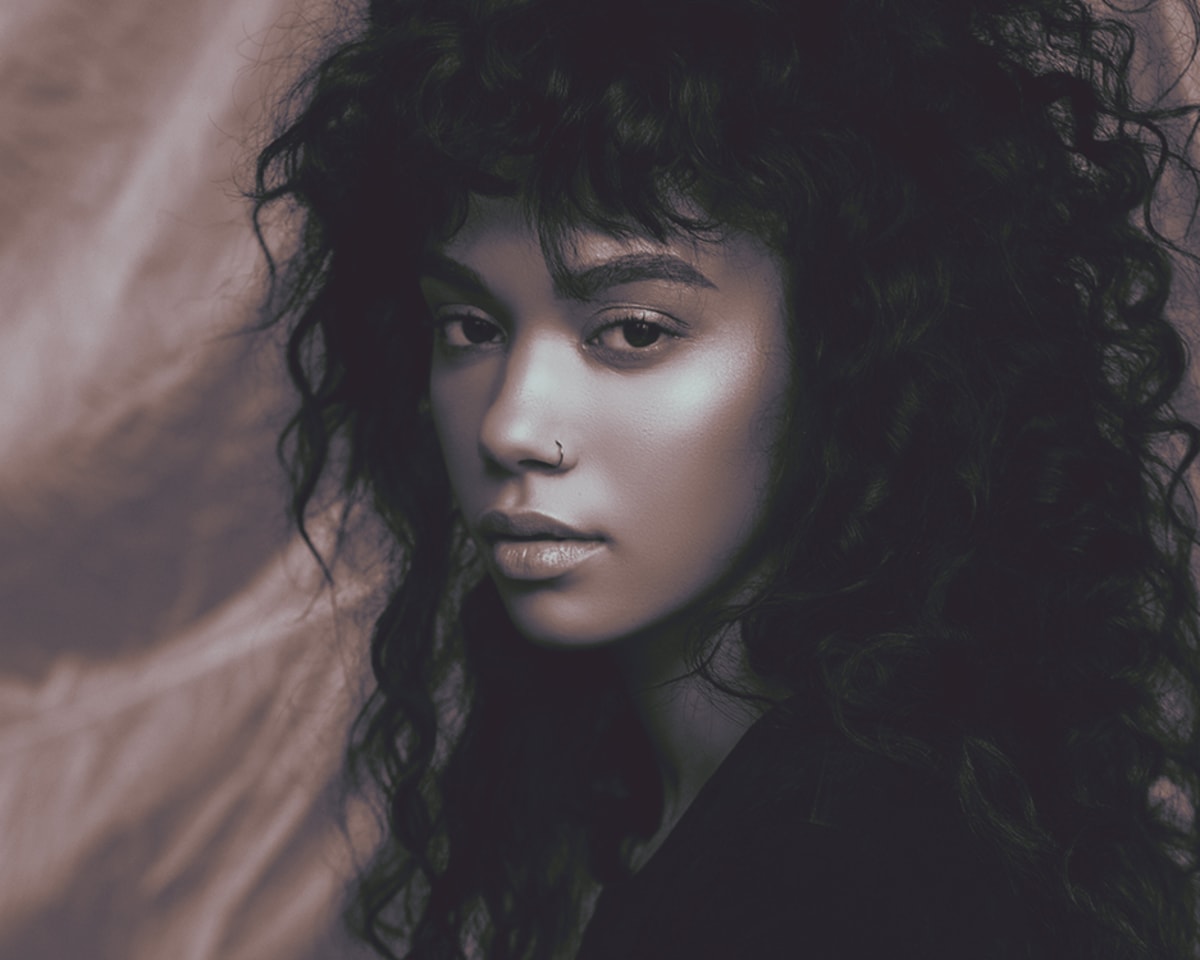 Indyamarie Jean is a fashion model, songwriter, accessories designer, wardrobe stylist and media personality. Recognized for her work with powerful brands, technology companies and recording artists, Indyamarie has established an influential global presence and voice that strongly resonates with a dynamic cross section of international audiences. Despite enduring a challenging childhood that subjected her to abuse, neglect and instability, Indyamarie has persevered, and the rapid ascent of her status as one of the leading fashion and culture influencers continues today.
A Pittsburgh native, Indyamarie first gained a substantial social media fanbase at the age of 15. Inspired by positive feedback from her followers to the photos she posted online, Indyamarie began to dabble in freelance modeling. After achieving modest success in small domestic markets, she relocated to Los Angeles, where she signed with RC Talent, a boutique commercial talent agency, in an effort to further develop her personal brand.
In 2017, Indyamarie signed with Wilhelmina Models and H2KREATIVE for agency and management representation, respectively. She proceeded to play a significant role in product launch campaigns on behalf of PUMA, Fenty PUMA By Rihanna (via Madison), Fenty Beauty, adidas, Apple, Google, Coca-Cola, Powerade, to name, through which her images have been featured across billboards, magazines and print media worldwide. Vogue, Cosmopolitan and Elle are among the publications that have highlighted campaigns in which Indyamarie has participated.
As the Founder of Marie Jean Accessories, an independent jewelry and accessory design and production company, Indyamarie has consistently orchestrated the marketing, timing and social media promotion associated with product releases. Initially consisting of one gold and diamond princess bracelet, her first product sold out within 24 hours of its launch. Since then, every MarieJean Accessories product launch has been comprised of a limited quantity of unisex pieces, and each of her highly-anticipated product launches has sold out on its release date without paid advertisement or outside promotion.
Equipped with a vision and passion for all things creative, Indyamarie turned her penchant for poetry into a foundation for songwriting, contributing lyrics to a number of projects of various genres. She views songwriting and the art of music production as a persistent form of self-expression as well as an outlet for sharing her life perspectives. Her dedication to the craft has garnered support from notable music industry executives, labels and producers focused on collaborations with select emerging and established artists.
Indyamarie's evolution as a versatile creative has accelerated her visibility across social media, where she presently maintains a cumulative fanbase of more than 1 million followers across all major platforms. Aware of the impact her success has on the aspirations of her fans, her primary focus is to empower youth particularly girls from underserved communities and abusive backgrounds to have access to educational and development resources required to realize their career goals.