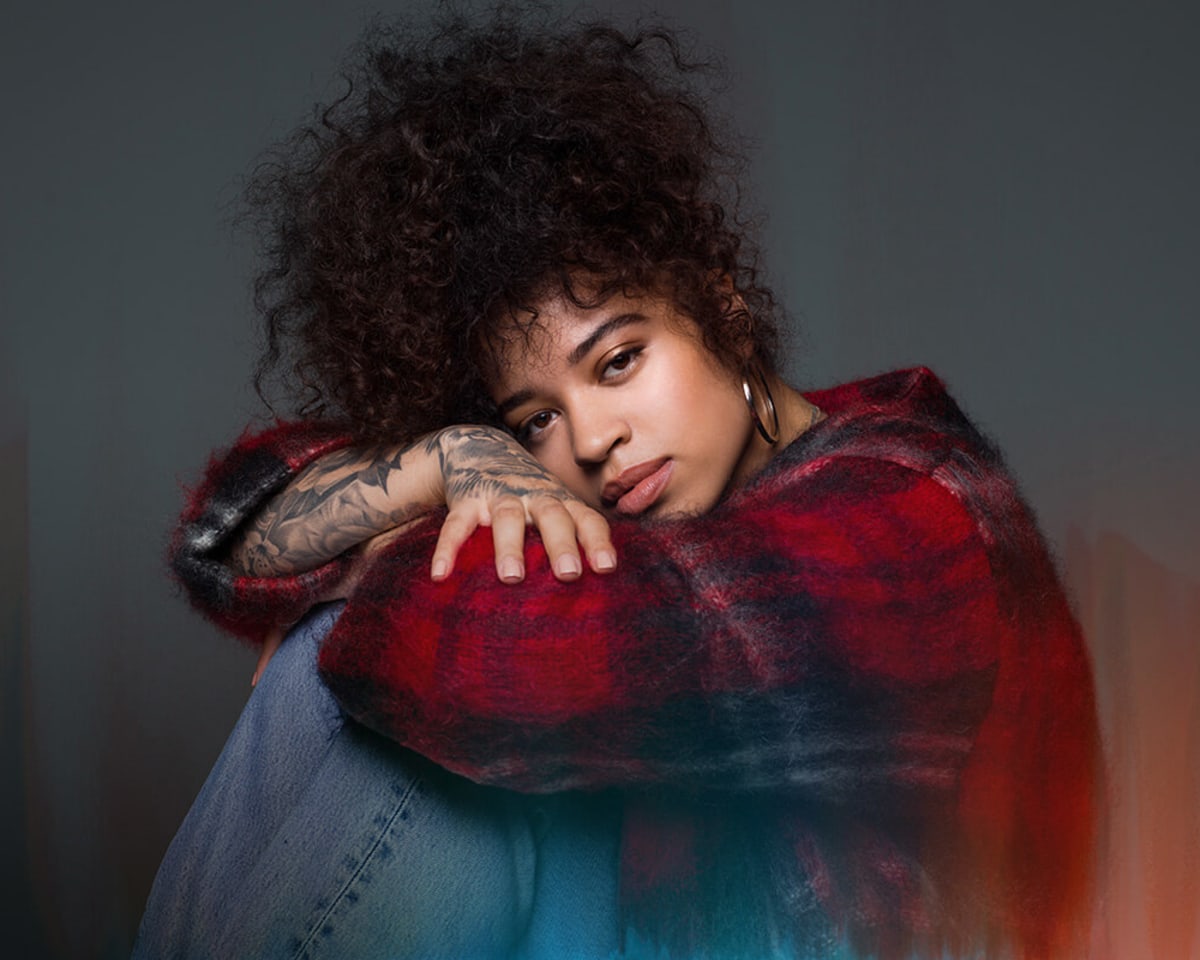 JUL 20, 7:00PM - 8:00PM
Ella Mai is on the verge. After releasing her three critically acclaimed EPs, Time, Change, and Ready, the London-born, Los Angeles- based R&B songstress is not slowing down. She speaks her mind, and that honesty drives the writing in her songs, including her latest anthem, "Naked."

Raised in Southwest London by her Jamaican mom, Ella Mai attended the Colour House Theatre School. When she was 12, her mother abruptly moved her and her older brother across the pond to Queens, New York, for a teaching job. After graduating with honors from the Queens High School of Teaching, Ella Mai then returned home to London.

"One day I had an epiphany," she explains. "I was in the shower, and Fetty Wap's "679" came on, and I just started singing along and came up with my own version." Ella Mai decided to record and post her interpretation of the hit on Instagram for her then-500 followers. Little did she know the clip would go viral with the help of her friends—and an unexpected repost by The Shade Room—bringing hundreds of thousands of admirers from all over the world to her virtual yard.
Motivated by the overwhelmingly positive response, Ella Mai seized the opportunity, posting more clips of her doing cover songs by Tory Lanez, Kehlani, and even Michael Jackson. That's when West Coast hip-hop producer DJ Mustard (YG, Ty Dolla Sign, 2 Chainz, Tyga) hollered, in June of 2015. "He just randomly DMed me and asked me what my situation was," Ella Mai recalls.

Two more months passed before they would actually link. Ella Mai was in New York for an extended stay, and Mustard was in Philadelphia for a scheduled performance at the Made In America festival. When the producer realized Ella Mai was nearby, he swiftly booked studio time in Manhattan and drove all the way from Philly to lay down some tracks. That night they made three songs, and at the end of the session, Mustard invited her to LA to do more work and meet the 10 Summers family.

The songs recorded during those first trips to Los Angeles, culminated in the Time EP. After moving to LA full time and officially signing to 10 Summers Records, Ella Mai put the finishing touches on the Change EP, and then, finishing off the trilogy, releasing the Ready EP to critical acclaim. Rolling Stone said, "[Ready] showcase[s] her starkly emotional yet expressive voice, and a unique knack for spoken-word interludes."

After the release of Ready, Ella Mai spent the end of 2017 on Kehlani's SweetSexySavage tour. Following that, she released a new song and visual for "Naked," and its accompanying video. Her single "Boo'd Up," which was released on the
Ready EP, unexpectedly took off in 2018, climbing the Billboard charts.