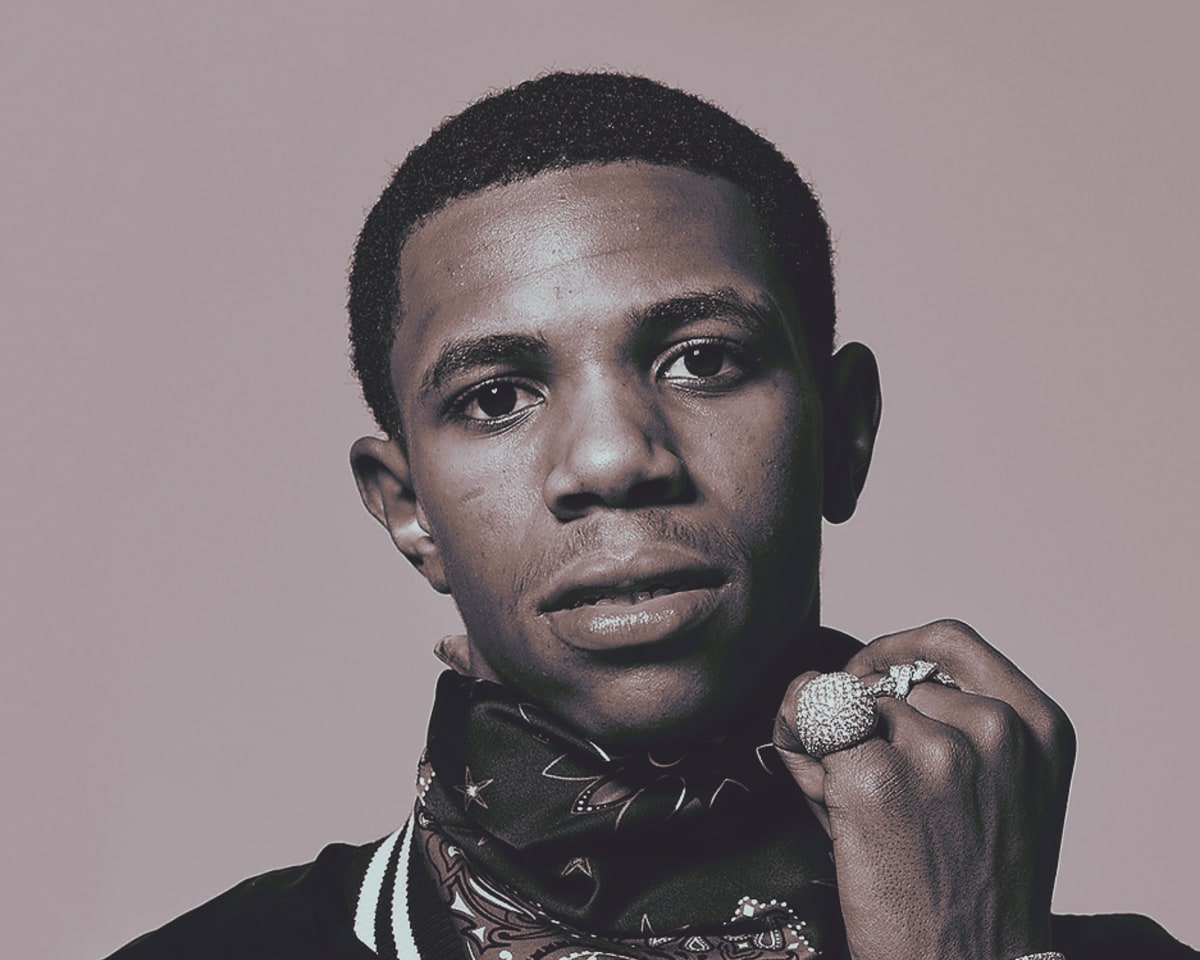 A BOOGIE WIT DA HOODIE
Performer
Some things are just destined to be, like the rising music career of A Boogie Wit Da Hoodie.
The 22-year-old, Bronx, New York rapper, whose real name is Artist Dubose was born to create. "My dad named me Artist. His whole life's passion is art," A Boogie says.
Today he's racking up millions of streams across all digital platforms, including Spotify, Apple Music, and Pandora and has taken over radio airwaves all over the nation. However, before he became a national sensation, A Boogie was just a kid from the Bronx with a passion for rap and the drive of a superstar.
When he was a teen, A Boogie listened to 50 Cent and Kanye West and became inspired to write raps about his rough and tumble Bronx neighborhood. "I've always had the passion to rap. Growing up in the hood, just rapping about what you see," he explains.
Boogie would recite the rhymes to his high school classmates, who encouraged him to write more, and eventually helped him with his moniker. "My original rap name was A Boogie," he says "but I was wearing hoodies all the time and everyone started calling me A Boogie Wit Da Hoodie."
In 2015 A Boogie teamed up with childhood friends Quincy "QP" Acheampong and Sambou "Bubba" Camara to birth Highbridge The Label. It was here that he recorded one of his first hits, which like many coming of age stories, revolved around a girl. A turn of events proved that his girlfriend at the time was ultimately unfaithful leading to his recording of the scornful and emotional "D.T.B. (Don't Trust Bitches). His breakout hit "Still Think About You" followed soon after.
With those two songs in the can, Boogie had the basis for his debut mixtape Artist, which he released at the top of 2016. "I just went with my feelings," he says. The tape isn't all emotions however; A Boogie mixes melody with hard edge street anthems. Tracks like "Trap House" and "My Shit" reveal another layer on the young spitter. "I got two sides to my music," he says. "The Artist side of me is the love songs and A Boogie Wit Da Hoodie, that's when I go with the trap songs." The mixture is clearly working. "My Shit" went on to become RIAA Certified Platinum and was also listed amongst "The Best Songs of 2016" on Apple Music.
A Boogie has wasted no time solidifying his presence on the rap scene. XXL proved to be accurate when they dubbed him as "one of the hottest and newest up-and-comers in hip-hop" and additionally including him in the 2017 Freshman Class. He also went on to release platinum single "Drowning feat. Kodak Black" along with gold singles "Jungle" and "Timeless."
During the Fall of 2017, the young star released his debut album THE BIGGER ARTIST, which went on to spring into the Top 5 on Billboard's Top 200. He also became the top emerging acting in the U.S. as he simultaneously sprung to #1 on Billboard's Emerging Artists chart.
With a recent 2018 BET Award Nomination for "Best New Artist" and the release of his latest project THE INTERNATIONAL ARTIST, A Boogie will continue to make waves and redefine the sound of New York rap. His ability to seamlessly combine the melodic tone of R&B with street rap is unlike any other rapper of his generation. It is easy to see why The New York Times named A Boogie "the most promising young rapper the city has produced in some time."