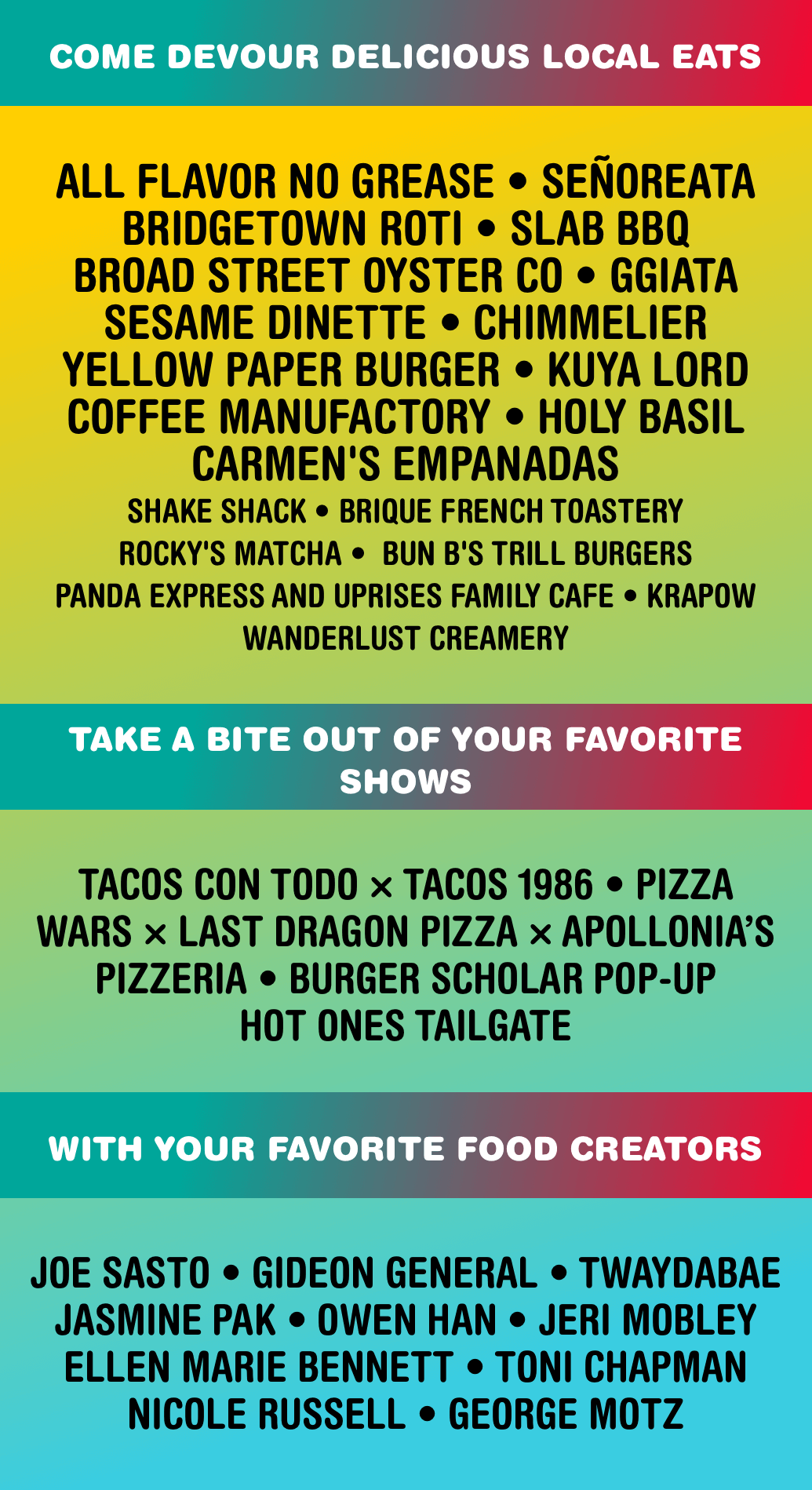 Eat Your Feed Fest

@ ComplexCon
Brought to you by

First We Feast

&

Tasty

.
Eat Your Feed Fest is a new-to-world food experience debuting at ComplexCon where fans will get to devour the delicious, meet their favorite culinary creators & discover what's next in food. But most importantly, YOU will get to influence what will be there. This is the first fest designed by you, the fans.
Follow along for the deliciously unexpected @eatyourfeedfest on Instagram.
STAY UP TO DATE
Be the first to receive Eat Your Feed Fest 2022 updates, specials, health and safety news, and other important announcements.